Meet your Compañera – Catherina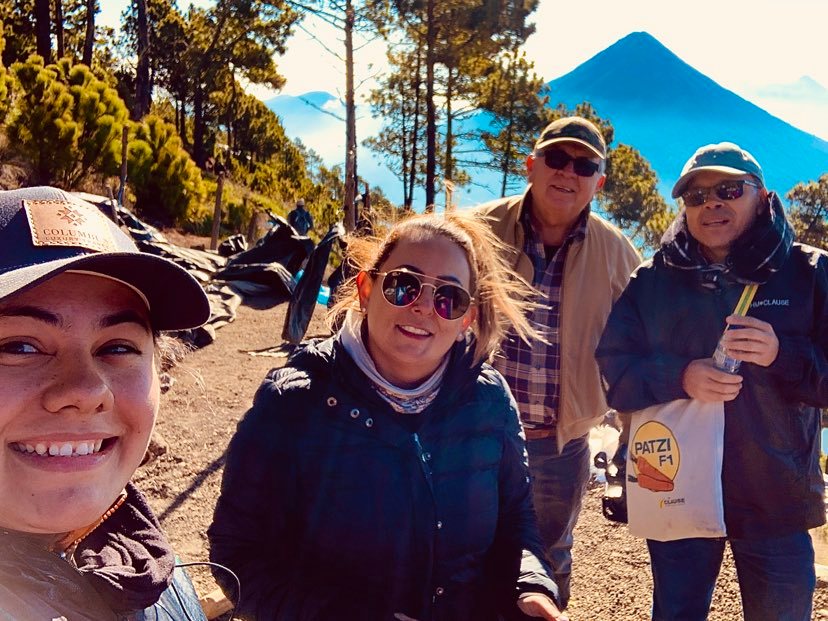 Name: Catherina Tittaferrante Galviz
A Fun Fact About Me: I can hold a spoon only using my nose
Star Sign: Aquarius
Favorite Guatemala Vacation Spot: Semuc Champey – Its so heavenly
How long working as a tour guide: Third part of my life
Something I Can't Live Without: Coffee and Music
Favorite Food: I love food. Period. But if I have to select one single meal for the rest of my life it will be Jocón or Estofado (with lots of vegetables as my own version).
A Fear I have: Spiders – Even though they are smaller than me. But then so is grenade.
Dream Vacation: Egypt – in general I am curious about the world.
My Favorite Movie/TV Show: Anne with an E, Magnificent century (Sultan Suleyman) , Binbir Gece (las mil y una noches).
Favorite Drink: Depends. Generally its water and coffee but once in a while I need some whisky or vodka
Most Used Emoji: I am too lazy to type – I use them a lot. My most used ones 
I am most proud of: My family
Secret Skill: I can fall a sleep easily, even standing up
Favorite Song: Hello by ADELE
People like me because: I know how to make people happy -I just listen and pay attention
Celebrity Crush: I got few – James McAvoy, Jude Law, Michael Fassbender, Halit Ergenc, Brad Pitt, Gary Cooper and couple more
– my husband is going to be upset.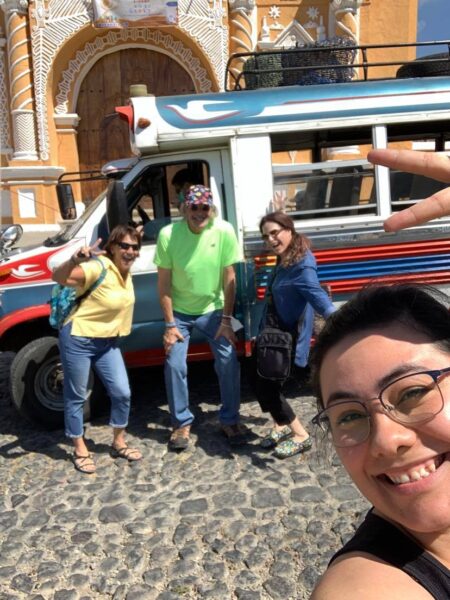 Want to have a great trip to Guatemala? Let us help you plan your Guatemala vacation!
We have several tour options all over Guatemala. We can also custom design your Guatemala travel itinerary. 
Please fill out the contact form and we will reach out to you.